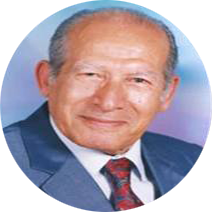 Established in 1909 by Dr. Gaston Weiser, Weiser Cosmetics is the oldest cosmetic company in Egypt. Ownership of the company was transferred to Dr. Shaker Boulos in the 1960's then to his daughter Dr. Salwa Shaker after his death.

Since 1909, the company has evolved dramatically through innovation and product development. Our extensive personal care products for face, body and hair care is the result of over 100 years of development, time-proven use and product manufacturing expertise.

As a family owned and operated business, our continued success has grown out of our devotion and commitment to quality, continuous innovation, employees' dedication and customer loyalty.

Weiser Cosmetics is now part of a group of Weiser companies which include Weiser Pharma (for topical pharmaceutical products) and Weiser Medica (distributor of Weiser products).